Employer: Sefton Metropolitan Borough Council
Salary: Grade E (7-11) £22,369 - £24,054 (Pay award pending)
Location: Magdalen House
Contract: Temporary
Working Pattern: Full Time
Hours: 36 hours per week.
DBS Check: Enhanced
Closing Date: 24/11/2023 at 23:59
Reference: EE/23/261411
SEN Casework Assistants
Grade E 7-11 £22,369 to £24,054 per annum (Pay award pending)
Location: Magdalen House Bootle
Contract: Temporary positions until March 2025
Working Pattern: Full Time
Hours: 36 hours per week.
DBS Check: Enhanced
Are you passionate about improving the lives of children and young people with Special Educational Needs?
A new opportunity has arisen within the Assessment, Resource and Provision Planning Team for a SEN Casework Assistant role.
Working as SEN Casework Assistant some of your responsibilities will include the following:
- To undertake the administrative processes and procedures necessary for the authority to meet its statutory duties in relation to children and young people with SEN/disabilities and the provision that is made to support their needs.
- To act as the first point of contact for any queries to the team and to provide accurate information to parents, settings and other agencies, as appropriate.
- To provide sensitive support for parents & other service users to build parental confidence and to ensure that the need for mediation, tribunal and dispute resolution procedures is kept to a minimum.
- To provide administrative support  for the individual cases allocated by the Lead SEN Officer including:
- Actioning any outcomes from meetings/panels including chasing up additional information where required;
- Preparing and distributing letters and other forms of communication with parents/settings and other agencies;
- Maintaining records across the data bases and filing systems;
- Assisting with collating/coordinating requests for data.
This is a rare opportunity to join a positive, supportive and forward-thinking team of people who are committed to ensuring that quality services are provided to our children and young people with SEN.
Equal Opportunities
Please note that all disabled applicants who meet the essential criteria for these jobs (as given in the Person Specification) and who want to apply under the Disability Confident Scheme will be invited to interview.
How to apply
Please apply online via the link provided.
Please note, we do not accept CV's (unless specified on the advert).
Please fully complete the online application form.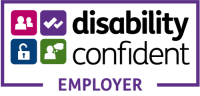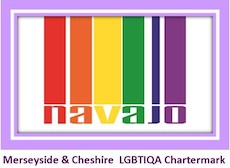 Further information on this vacancy
This vacancy is now closed
s