Targeted Family Support Worker
Employer: Sefton Metropolitan Borough Council
Salary: Grade G (20-25) £28,371 - £32,020 (Pay award pending)
Location: Agile
Contract: Permanent
Working Pattern: Full Time
Hours: 36 hours per week.
DBS Check: Enhanced
Closing Date: 20/11/2023 at 23:59
Reference: CSC/23/261003
Sefton is a diverse and exciting Local Authority that is on a journey of aspiration and ambition as it works towards delivering it's exciting Sefton 2030 Vision. This journey is shared with our partners and communities as we strive to ensure Sefton is a confident and connected borough. There really is no better time to join Sefton; with a new DCS in post and increased service manager capacity, support, and oversight we are determined to make improvements to benefit our children and families. We are also working in partnership with Leeds City Council to embed Sefton Stronger Together (Leeds Family Valued Approach) and the recent Sefton Social Work Academy.
The role
We are looking for Targeted Family Support Worker to join our new Targeted Family Support Team across Sefton.  You will be working at pace and ensuring child focused practice. You will have a positive outlook and a solution focused approach to demand and be a team player. We have a supportive culture and excellent relationships with our multi-agency partners which will enhance your experience with us. This is an exciting time to come and work in Sefton; there is a real buzz in Children's Services and Targeted Family Support Team.
What we require from you:
Demonstrate experience of working with children and their families from a wide range of backgrounds, including families in crisis.
Qualification equivalent (Level 3) related to job role e.g Childhood studies, Early Years, Health & Social Care, Youth Work
Good interpersonal skills.
Ability to work independently, use initiative and be self-motivated.
Ability to chair and facilitate meetings involving families, children and young people.
Ability to work in an organised way and to timescales.
Ability to establish a good working relationship with referrer and communicate with all family members, including children and young people, enabling them to take an active part in the process.
Ability to manage conflict and encourage adults to make plans in the best interests of children.
Ability to negotiate and mediate in a wide range of situations.
Ability to inform family, manager and relevant professionals eg MASH, Children Social Care of any new risks to children.
Ability to communicate effectively both verbally and in writing.
Ability to work creatively and flexibly, solution focussed and reflective.
Active listening skills.
Ability to take a neutral role.
Ability to develop positive relationships with staff from all agencies.
Good level of computer literacy
Flexibility to work outside normal working hours to fit in with the needs of families.
Knowledge and understanding of the benefits of direct work with children, young people and families.
Knowledge of child protection practice and childcare legislation.
Knowledge and understanding of the role of other agencies / professionals who work with children and families.
Knowledge of the impact of poverty, oppression, and discrimination on families.
To carry out all duties having regard to an employee's responsibility under the Council's Health & Safety Policies.
Willingness to travel across a wide geographical area in a timely and flexible manner at various times of the day.
Willingness to work flexible hours including some evenings and weekends to meet the needs of families.
Our offer to you:
If you join our Targeted Family Support Team, you can expect to receive the following:
A warm Sefton welcome.
A comprehensive induction programme.
Support from colleagues, Team Manager and Service Manager
Good quality, regular, reflective supervision
A manageable workload
A wide variety of career progression routes bespoke to individual training and development needs as identified in annual PDRs
Excellent training and development opportunities including a wide-ranging offer from our in-house workforce training and development unit as well as access to a number of external accredited opportunities.
Partnership with Research in Practice, providing access to online webinars, podcasts and materials linked to the latest research and policy updates to support your CPD and inform evidence-based reports.
27 days annual leave rising to 32 days with 5 years continual service and 8 bank holidays.
Enhanced sick pay scheme, maternity/adoption leave pay and maternity support leave.
Opportunities for agile/flexible working  
Access to free eye tests and where appropriate, contribution towards spectacles
Occupational Health Service available to advise on work related health issues.
Commitment to supporting staff's emotional and mental health with access to a free and confidential employee counselling service.
Discounted gym membership with all Active Sefton gyms
Cycle to work scheme
Salary sacrifice schemes including childcare vouchers
Access to local benefits and discounts on products and services
Relocation package as appropriate
So, now you've heard all about us, we would love to hear about you! Please contact Targeted Family Support Manager, Sharon Nelson Margie Doran or Michelle Gillespie on Margaret.doran@sefton.gov.uk, Michelle.joyce-gilespie@sefton.gov.uk  Sharon.nelson@sefton.gov.uk for further information or to arrange an informal chat. We look forward to receiving your application.
Equal Opportunities
Please note that all disabled applicants who meet the essential criteria for these jobs (as given in the Person Specification) and who want to apply under the Disability Confident Scheme will be invited to interview.
How to apply
Please apply online via the link provided.
Please note, we do not accept CV's (unless specified on the advert).
Please fully complete the online application form.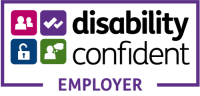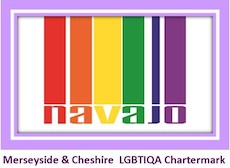 Further information on this vacancy
This vacancy is now closed
s