Practice Improvement Manager
Practice Improvement Manager 
Sefton is a diverse and exciting local authority on a journey of aspiration and ambition as it works towards delivering it's exciting Sefton 2030 vision. This journey is shared with our partners and communities as we strive to ensure Sefton is a confident and connected borough.
There is no better time to join Sefton; with a new DCS in post along with additional service manager capacity and innovative changes planned; to include a partnership with Leeds City Council to look at a whole partnership and social work approach.
We are implementing Leeds Family Valued Model; Sefton Stronger Together across Childrens Services, plan to create a dynamic Social Work Academy to improve support to our Newly Qualified Social Workers and are also expanding our quality assurance service.
The role - Practice Improvement Manager
Are you an experienced social worker with a clear idea of what 'good' looks like for children and young people and can influence and achieve good practice?…….If so, apply to join Sefton Children's Social Care on our exciting improvement journey.
We are looking to strengthen our team and practices with the recruitment of two Practice Improvement Managers, who along with our newly appointed Principal Social Worker will lead on quality assurance and the implementation of learning on both an individual and service wide level.
Your role will require you to support and at times challenge practice to achieve positive outcomes as well as act as a source of knowledge and support to front line practitioners and managers. 
This new role will be crucial to supporting the next stage of Sefton's improvement Journey.
What we require from you
Social Work Degree or equivalent Social Work Qualification
Current registration with Social Work England
Significant post qualification social work experience
In depth knowledge of legislative frameworks, relevant statutory guidance, assessment, and best practice frameworks
Coaching, mentoring and audit experience
Analytical report writing skills and the capacity to support the development of others in this area
Ability to make child centred, complex decisions, using evidence-based tools and analysis
Ability to understand and demonstrate a commitment to equality and diversity
Ability to use your own initiative as well as work as part of a team
Commitment to your own personal development and professional growth
Our offer to you:
If you join Sefton now, you can expect to receive the following:
A warm Sefton welcome
A comprehensive induction programme
Support from peers, Principal Social Worker, and Assistant Director
Good quality, regular, reflective supervision
A wide variety of career progression routes bespoke to individual training and development needs as identified in annual PDRs
Clear Senior Social Worker progression and practice educator programmes in partnership with HEIs
Excellent training and development opportunities including a wide-ranging offer from our in-house workforce training and development unit as well as access to several external accredited opportunities
Partnership with Research in Practice, providing access to online webinars, podcasts and materials linked to the latest research and policy updates to support your CPD and inform evidence-based reports
27 days annual leave rising to 32 days with 5 years continual service and 8 bank holidays
Enhanced sick pay scheme, maternity/adoption leave pay and maternity support leave
Opportunities for agile/flexible working  
Access to free eye tests and where appropriate, contribution towards spectacles
Occupational Health Service available to advise on work related health issues
Commitment to supporting staff's emotional and mental health with access to a free and confidential employee counselling service
Discounted gym membership with all Active Sefton gyms
Cycle to work scheme
Salary sacrifice schemes including childcare vouchers
Access to local benefits and discounts on products and services
Relocation package as appropriate
If this post excites you and you feel you have the right skills, knowledge, and experience, please apply. If you would like any more information about the post, please contact Joe Banham, Assistant Director 07827 840824
Closing date 15.08.22 - We reserve the right to shorten the date should it be necessary, however applcants with partly completed application forms will receive a prompt to complete the form. 
*PLEASE NOTE THIS IS A READVERTISEMENT PREVIOUS APPLICANTS NEED NOT APPLY
Equal Opportunities
Please note that all disabled applicants who meet the essential criteria for these jobs (as given in the Person Specification) and who want to apply under the Disability Confident Scheme will be invited to interview.
How to apply
Please apply online via the link provided.
Please note, we do not accept CV's (unless specified on the advert).
Please fully complete the online application form.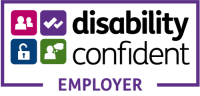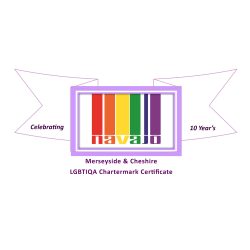 Further information on this vacancy
This vacancy is now closed